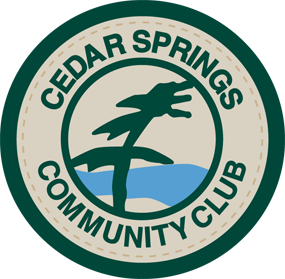 Cedar Springs is a community founded on the concept of bringing together families to participate and enjoy the benefits of life within the community and surrounding environment.
Members are able to participate in a number of activities of their choice throughout the season including: Golf, Tennis, Swimming, Hiking, Arts, and variety of Community Events.
Centered around the picturesque Brentholtz Golf Course, golf is one of the most popular activities within the community. This historic 9-hole course, tucked into the hills of the Niagara Escarpment, offers challenges to new and seasoned golfers alike.
What makes golfing at Cedar Springs distinct is the ability to play the game within a number of formats. Choose an impromptu 9 holes as a single golfer or as part of a group, or participate in men's sweeps each Sunday morning. Junior golf–where young members learn the game–is held each Monday morning and senior men hold their own each Wednesday morning. The ladies hit the links every Thursday morning.
The Club also runs a number of organized tournaments, including: a men's and ladies' ladder, husband and wife ladder, and parent and child ladder. Each summer the community also hosts a match pay and stroke play tournament.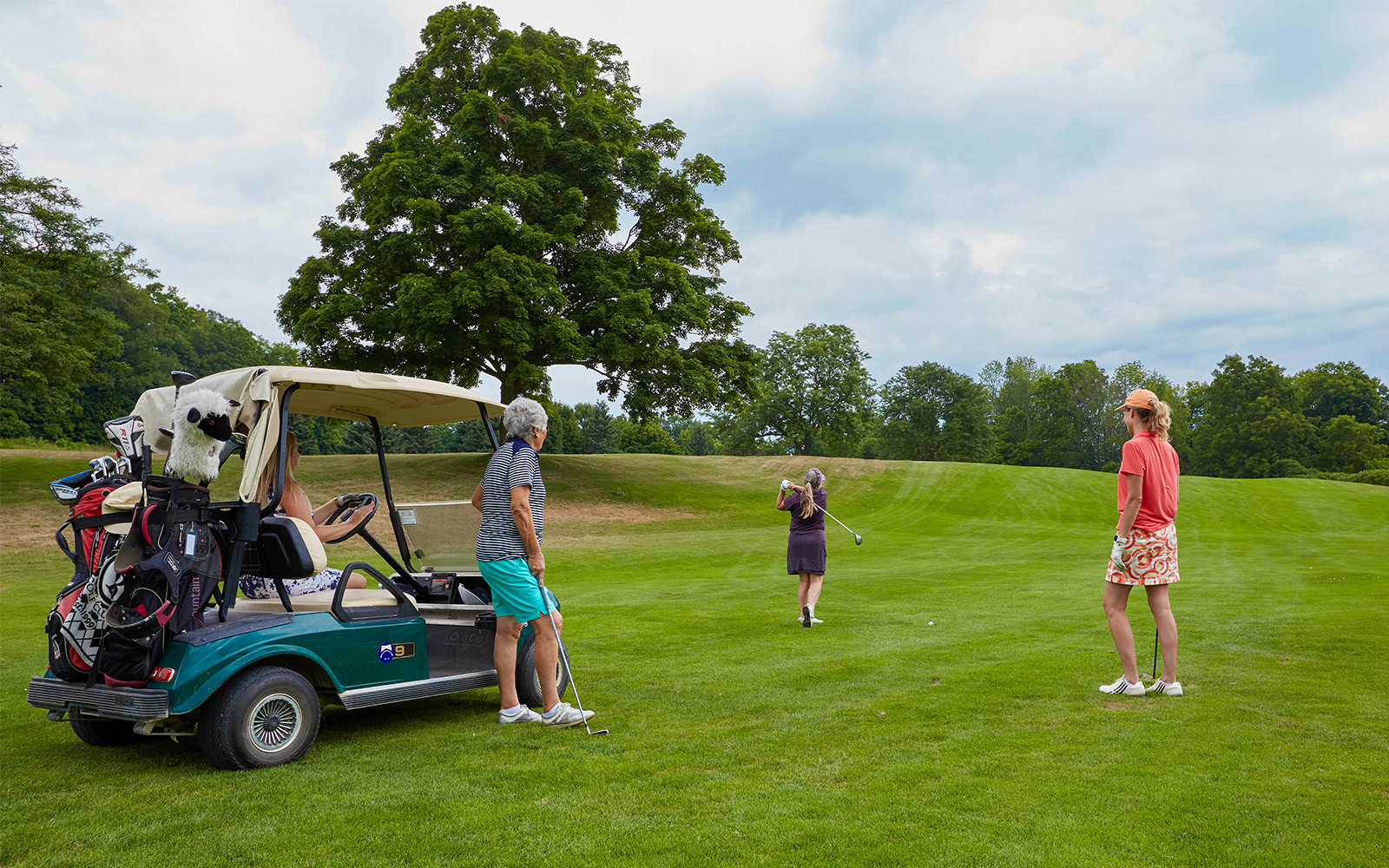 Swimming is one of the most memorable activities for the children and adults of Cedar Springs.
Parents can come and relax on the beach while their children spend hours swimming with their friends in a natural environment that instills a love and appreciation of our beautiful surroundings.
Additionally, the beach area is a popular spot for numerous community gatherings and informal family dinners throughout the season.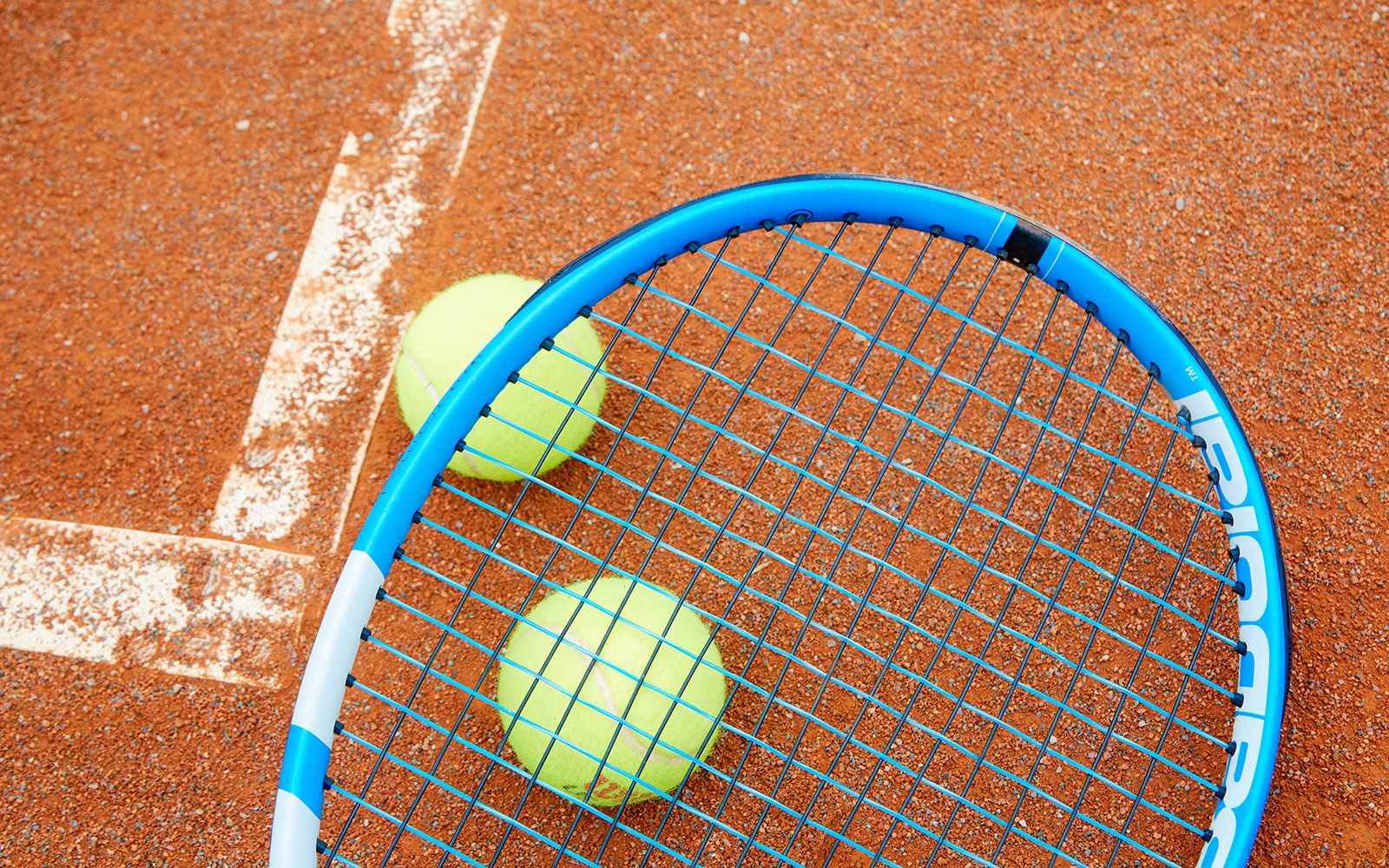 Cedar Springs' recently-refurbished facility features two beautiful red clay courts that are available to all members throughout the season. In addition to informal matches, a variety of fun programs and tennis clinics held throughout the season for both children and adults provide a great opportunity for members to learn to play or further refine their game. The Club also hosts an annual tennis weekend where members participate in men's doubles, ladies' doubles, and mixed doubles matches.
Summers sizzle at Cedar Springs! During July and August, Cedar Springs is abuzz with activities and events for cottagers of all ages. Emphasizing community, almost every event is open to children and adults alike. Each weekend in the summer boasts a different event, providing members with an opportunity to keep busy every Saturday night.
A varied schedule that includes weekly book and ideas club meetings, golfing and tennis events, and ladies' gatherings three or four times during the summer, ensures that each member will find more than one event that they just can't miss. Each summer's events include: the annual "Welcome Back Party", a fun kick off to the summer, our own "Sports Day," Olympic-style sports weekend, a year-end formal dance, and an annual Thanksgiving dinner.
KIDS CLUB / DISCOVERY CAMP
Young Cedar Springers can attend Kids Club and Discovery Camp on Tuesday to Friday mornings during the summer. A creative arts and crafts period provides kids the opportunity to work on their practical skills. Kids Club is available to our very young members up to those aged nine. Children aged four years and under must be accompanied by an adult. Discovery Camp is for children aged ten and up. Additional youth programs offered during the season include ball sports, movie nights and teen nights. Through the group sports and games at Kids Club and Discovery Camp, our campers establish lifelong friendships.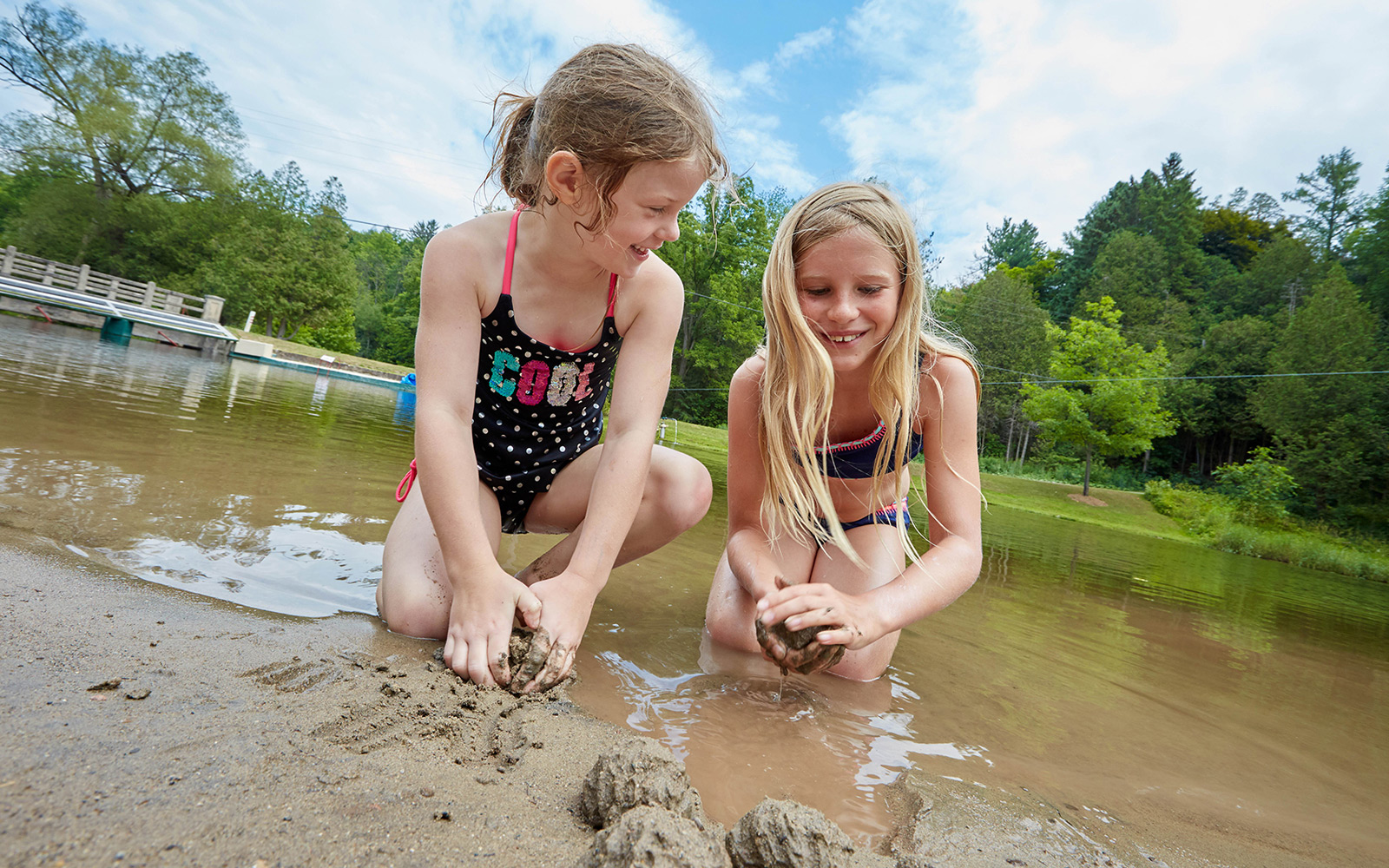 THE CEDAR SPRINGS EXPERIENCE