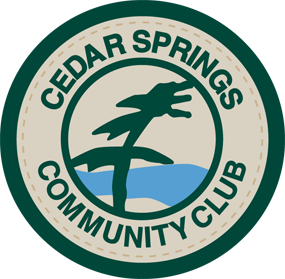 Cedar Springs – A Community Like No Other
Nestled in the Niagara Escarpment, Cedar Springs Community Club is a family-centric summer cottage community that provides its members with a blend of the quintessential cottage life with all the benefits of being close to Toronto, Burlington and Hamilton, Ontario.
Embracing traditions established over 90 years ago, CSCC remains small community where members participate in a strong sense of sharing and community spirit.   The community is made up of 84 privately owned cottages within the community itself and have access to the private community lands and facilities such as: golf on our 9 hole course, swimming and beach areas, tennis courts, hiking trails, and community events.
The community provides:
Private 9 hole golf course with no tee-off times;
Clay surface tennis courts;
Fresh water swimming pool on private sandy beach;
Annual Sports Day track and field and aquatics events for kids;
Golf and tennis lessons and other organized activities for children;
Hiking trails through woodlands with connections to the Bruce Trail;
Social activities most Saturday summer nights at the Clubhouse including: corn roast, parties, dances and a host of annual special events.
THE CEDAR SPRINGS EXPERIENCE